It does not take a true analytics minded professional to capitalize on his or her business's implementation of CRM software. It does, however, take that true analytics driven professional to reap all of the additional benefits that a formidable CRM has to offer. Positive Customer Relationship Management (CRM) is a vital asset for any business to be proud of.
What better way to realize its full potential than to enroll each department in its operation?
Functionality for All!
Watch how the various applications of your CRM cloud-based system cater to the advancement of each department's productivity and output! The software solutions work for every office or division; especially these:
Business Development
Business Development (BD) professionals seek out new markets or business opportunities that will grow their organization. New ventures, clientele and partnerships are the integral factor in the daily operation of a BD department. So CRM data can suggest:
Better Lead cultivation
Data Analytics tools for organization
Forecasting Reports that reduce risk
Sales & Marketing
If you believe BD is the same as Sales, it isn't. It is actually close, but your Sales department is actually who takes over once BD has formed a bond and created the Lead. Of course for smaller companies, this may be the same person or a combined department, but there are differences. So CRM data can suggest:
Campaign management
Lead-to-Opportunity Conversion tools
Strategy Development & Implementation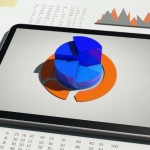 Executive Management
Accountability can be gained by the customer with respect to how well your business takes care of them; however, a CRM will also boost accountability internally. From the designation of responsibilities to monitoring of productivity, all information is in the palm of the on-the-go executive's hand.
Compliance Governance means internal operation is following protocol
Profitability Calculation lets you know the right risks to take
Metrics Recognition promises effective quality control
Finance and Accounting
Never be without the 100% knowledge of all monetary transactions and communication related to revenue and expenses. Vital information every step of business operations are inputted and tracked for clear decision-making on all accounts.
Data is easily exported for recurring Financial Reports
Budget maintenance and decision making made easier
Acute analytical tools help provide insight
Know it all: Past, Present & Future
The old adage goes "An elephant never forgets". It does not go "An executive never forgets". From meetings set to the name of a friend's former roommate working for a potential big customer, a CRM system will track and summarize every aspect of successful business operations. Don't cut your growth short by being unorganized. CRMs allow all data to be categorized and accessible from anywhere and at any time.
Memory and storage are two of the most important components of a viable CRM cloud solution. Not only is everything kept centralized and organized, it is also safe and secure. This means that any cloud systems will be even more secure and data and other pertinent information will never get lost.