Why Businesses in the Manufacturing Sector Need CRM Software
Manufacturing is a core sector for several economies, and the United States is no different. America produces 18.2% of the world's total goods.
According to the Bureau of Economic Analysis, the manufacturing sector in 2016 accounted for 11.7% of the gross domestic product or GDP in the U.S. economy. The manufacturing sector provides 12.5 million jobs, which is 8.5% of the total U.S. workforce.
Cutting-edge technology has transformed the way businesses now conduct themselves. One such technological wonder is customer relationship management (CRM) software. It is a tool that has made things much simpler for companies across all sectors.
Contrary to the popular belief that a CRM system is meant only for such businesses as financial services, sales and marketing, the manufacturing industry is among the sectors that have tremendously benefitted from CRM software.
What is CRM?
CRM is software that allows businesses to organize, streamline, and automate their operations to nurture a strong, healthy, and long-lasting relationship with all its customers. The software helps strengthen customer relationships by getting to know more about the needs and requirements of each one. This powerful tool aids with the management of contacts, sales, productivity and much more.
Why do you need CRM solutions for manufacturing units?
Using innovative technology and cost-effective solutions are essential to make your manufacturing unit profitable in today's competitive and consumer-centric market. Also, manufacturing firms have to keep up productivity levels without compromising on the quality of the product. In addition to all of that, they also have to develop strong relationships with their customers.
This is where a CRM software comes in handy for the manufacturers. It helps you streamline your business operation, it efficiently manages all of your customers and allows you to keep tabs on inventory and schedules. Most importantly, it increases your firm's productivity and reduces your overall costs.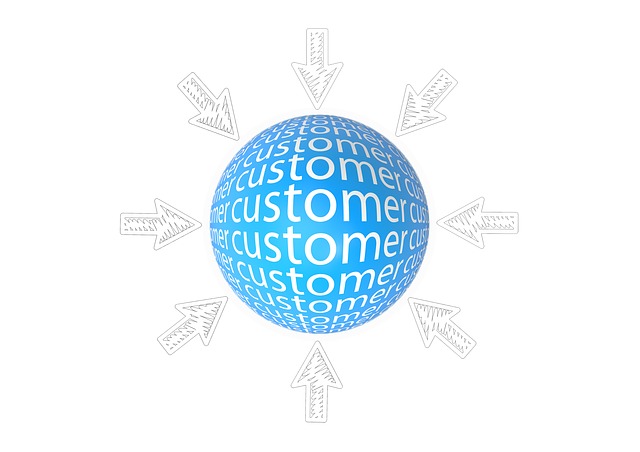 Here's why businesses in the manufacturing sector need CRM software
Manufacturing companies use their production facility to make products, but in the end they have to sell it to a consumer. CRM is as important in the business-to-business (B2B) sector as it is in the business-to-consumer (B2C) segment. When a CRM solution is properly installed and deployed in a manufacturing unit, it benefits the business in many ways.
Here are the reasons your manufacturing firm needs to embrace a CRM system sooner rather than later:
A CRM solution helps improve your customer service – All manufacturing firms, irrespective of what they manufacture, have to sell their products to an end consumer. There is no disputing the fact that a CRM solution helps improve your customer service efforts, and hence the customer service itself. Even manufacturing companies have to work at retaining their current customers. The golden rule of retaining your customers is to keep all of them satisfied. Proactively anticipating and addressing customer concerns and pain points reduces dissatisfaction, thereby improving retention rates.
A CRM solution allows your company to improve customer service efforts by organizing your data and making it readily accessible. Customer queries and issues can be quickly addressed without going through a chain of executives or other information silos.
Accurate sales forecasts – The future is hard to predict, but when you have a CRM system in place, it can help you accurately forecast your sales requirements. A CRM system keeps a tab on all of the orders that are coming your way. Everything your customers buy, its cost and the date when the order was placed is recorded in your CRM system, which you can use to accurately predict sales.
A CRM system tracks down the exact buying pattern of each client, their peak value orders and the lean period order. A CRM system also shows you the long-term trends of your customers – such as their yearly sales' increase or decrease. Your CRM system assimilates this data, then accurately projects the sales figures.
A CRM system can improve your product quality – A manufacturing company needs to keep making high-quality products to stay competitive in today's market. Substandard products will not only damage your brand's image, but can also make your customers unhappy and dissatisfied – with the expected resulting decreased sales and lower revenue.
With a CRM system in place, however, your business can collect and scrutinize all the data from various sources, which can streamline your operations in real time – thereby greatly reducing or eliminating product defects.
A CRM system helps generate high-quality leads – When you improve your sales process, you are bound to get more customers, which ultimately results in enhanced revenue. Having a CRM system in place improves your sales processes, resulting in high-quality leads for your manufacturing firm – thus making the task of your sales personnel much easier.
Using a CRM solution, you can better understand the pipeline of sales or prospects coming in, making forecasting simpler and more accurate. You'll have clear visibility of every opportunity or lead, showing a clear path from inquiries to sales. It is pointless for your sales team to keep searching for distributors and retailers who will actually convert and become your client. You can simplify the process for your sales team by embracing a CRM system, which helps you identify high-quality leads. After you touch base with each of your leads, the CRM system tracks and retains all the interactions your staff has had with them. The data allows your sales team to identify positive leads who are likely to convert and become your customers.
Improves supply chain management – If your company is not able to optimize and simplify business operations, it can result in costly and faulty implementations, resulting in reduced profits. With a CRM system in place, you get the means to improve your business operations, order processing, production schedules, inventory management, distribution and warehousing chains.
Improving your supply chain management can take your manufacturing company to the next level. A robust supply chain management keeps your production schedule in check, maintains proper material supply and quickly takes your product from the production site to the market.
If you are in the manufacturing sector and still not using CRM, eZnetCRM is a cloud-based system that can take care of all your company's needs effectively. eZnetCRM can deliver all of the benefits discussed here, such as improve and streamline your business operations – including customer service – as well as increase the productivity of your staff, with the goals of increased sales and revenue. Contact eZnetCRM today to learn more.