Why Retail Stores Need CRM
With eMarketer projecting retail sales to cross $27 trillion by the year 2020, there is a tremendous opportunity up for grabs in this sector. All it needs is a fool proof plan and a systematic approach to cash in on the retail bonanza.
Technology has changed our lives in more ways than one. The way we eat, communicate, interact, and shop, everything has taken a new turn. Shopping for one has evolved from a brick and mortar model to a more convenient form of online purchases. In a survey by comScore and UPS, it was found that a majority of customers (51%) prefer making purchases online. This means that an online presence is now a must for retailers, of all sizes, regardless of what they sell.
But, as your customer database grows, looking after their interests and providing a personalized experience to each one of them becomes a big challenge for retailers all over the world. Whether you are planning to set up a distribution network, an online retail store, brick and mortar shop, or a kiosk at a shopping mall – CRM software is a must for the success of your retail business.
So, what is it that makes CRM a perfect tool for the success of your retail operations? We'll explain that, but let us first try to understand what a CRM is.
What is a CRM?

CRM, or customer relationship management, is a technology that allows businesses to strengthen customer relationships by understanding more about their needs and requirements.
CRM solutions in the retail industry helps to increase customer satisfaction, it brings down  expenditure, and boosts company performance.
Why do you need a CRM in the retail industry?
Customers these days are more aware and demanding. They know what they want and where they have to purchase it. With social media and mobility playing a pivotal role in determining the consumer behavior, holding onto their attention is a big challenge for retailers across the board. This is where CRM plays a crucial role, it helps you as a retailer to stay in touch with all your customers and also offer them personalized service.
A CRM solution in retail provides crucial trends, consumer behavior insight, and pattern of sale by gathering and evaluating sales data. It also helps collaborate customer information, which allows the retailer to formulate better strategies, take crucial decisions and develop customer programs to run a successful retail operation.
Here are 6 reasons why CRM is a must for retailers: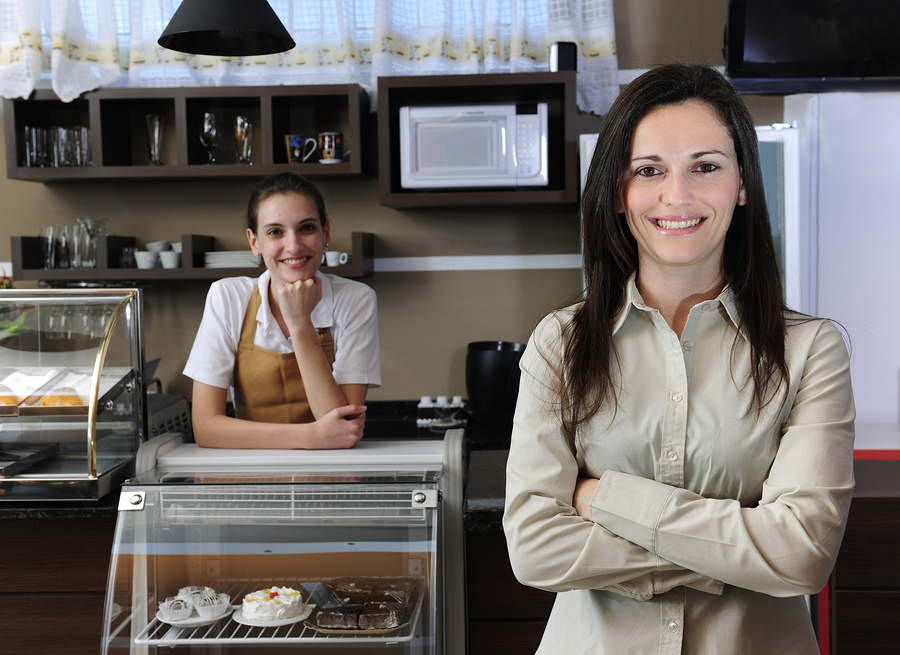 You can create segments to better serve your customers – CRM allows you to gather information about all your customers. You gain useful insight into their preferences, purchase history, and demographic patterns. This helps you to segment your market and serve them better. You can improve your customers' experience by providing customized solutions to each one of them.
You can create categories of most preferred customers and assign them to competent account managers so that they can serve them better.
When you create segments you know where your customers fall and what are their requirements, and accordingly you devise strategies to serve them better. For example, if your CRM data shows that you have a large group of seniors among your clientele, then you can devise strategies to target them.
You can provide personalized service to your customers – Customers these days are very demanding and you have to be on your toes all the time to keep them happy. With a CRM system in place you can track all the purchases made by your customers and also keep a tab on the service calls that they make. Hence, if there is a problem during the time of a purchase (or maybe later), you can sort out the issue amicably.
The CRM data also helps you to know when your customer would require the product again. You know when the product's life is expected to come to an end, and accordingly you can forward special rate or promotional discount to your customers so that they can repeat their purchases.
You can do targeted promotions – A CRM solution helps you to gather all the relevant information about your customers. As a retailer when you know what your customers want, it helps you plan your promotions in a more targeted and systematic way. For example, when you know that a particular customer had visited your website and looked at a specific product, you can forward promotional material of that item to their mailing list.
That means your customers, who aren't interested in the item, won't see emails that are irrelevant to them. This keeps your customers' interest alive and kicking in your business, and increase your profits.
You can improve your customer service – it is estimated that $41 billion goes down the drain every year due to poor customer service. One nasty experience can put a question mark on brand loyalty and your loyal customer may move on to your competitor in search of a better experience. With a CRM in place you can develop long-term, fruitful relationships with all of your customers. More so, when you know the customer lifecycle, it should not be difficult for your team members to give them excellent service.
82% of clients agree that they would stop doing business with a company due to below par customer service experience. But, with a CRM system in place you can improve your customer service experience and make them returning customers.
As soon as a service request is registered, it is passed on to the person who is capable of handling the problem. When you promptly resolve the issues of your customers, then there is no reason why you and your team won't be able to provide excellent service to all your customers.
It proves to be a cost effective asset for your business – A CRM solution automates your business processes and reduces your operational cost, thereby increasing your overall profits. With specific marketing strategies, targeted promotions, and increased accountability of your staff, your profits are bound to increase when you start using a CRM software.
With a system in place your sales and marketing functions are well coordinated, and together they can execute your plans more effectively. You don't just manage your present customers and leads more meticulously, but you also make your campaigns more effectual. This is the backbone of every successful organization.
You can create loyalty programs to retain your customers – The main aim of a CRM software is to help you and your team members formulate effective customer-centric strategies. When you look after your customers well, retaining them is not all that big a problem.An effective way to retain your customers is to implement loyalty programs. Since a CRM system helps you track all purchases, you can use it to distribute discount coupons and/or reward points among your valuable customers. These kinds of programs help you reduce your costs further as acquiring new customers is more expensive than discounting your returning customers.
If you have a retail business, and still haven't started using a CRM, then it is time you adopt eZnetCRM to manage your customers more efficiently and improve their experience.
eZnetCRM is a cloud based application which can improve your retail business operations and help you manage all your customers systematically.