It may not be June 20th but it is certainly starting to feel a lot like summer. Graduations are finishing up, school semesters are finished or almost out and vacations are on the books. Many executives are now focusing on how to stay tuned in to what is going on in the office while they are away. With a cloud based customer relationship management (CRM) system, you can remain accessible and manage time sensitive account matters from anywhere!
Most of the world is WIFI accessible and most vacation destinations offer it free of charge. As long as you have a signal, you can access your eZnet CRM for business operation. While your family is hiking a mountain in Arizona and your teenagers are snapchatting every step they take, you can check your CRM app to ensure that VIP account's ticket was resolved. Watch your step though!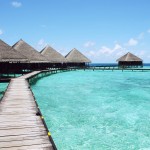 When the cat's away…
With eZnet CRM, the blame game goes out the window! There are no 'he said-she said' situations waiting for you upon your return from Niagara Falls. Lock and unlock permissions to guarantee that the right employees have appropriate access to the information and protocols they need to know.
All correspondence can be entered in so you don't miss a thing! Even user error is reduced with eZnet CRM being a customizable dashboard for all activity. The user-friendly system keeps everyone on the same page and you 'in the know'!
If you have absolutely NO plans to work while on vacation, then put your faith in the roles and permissions you put in place before leaving. You can assign every action and account to any user or group of users to ensure everything is covered while you are away. Accountability and responsibility can be focused in one direction to allow your managers and team leads the ability to complete tasks to the best of their ability.
Don't let the pressures of the office stifle your fun in the sun this summer. Try eZnet for a CRM sales assistant for a better experience for you, your employees and of course, your customer!