One thing that attracts the continued interest of your customers and target market is the freshness of your content and themes. Every day of the calendar year is recognized as some sort of declared holiday so why not embrace the clichés and themes, no matter how traditional and respected or new and silly! Sign up for a platform that can bring you closer to your customers!
Imagine the possibilities awarded the smart business owner that keeps up to date with his or her clientele and knows what's "trending". The holiday season is a prime time to dust off that ecommerce website and those social media accounts and get yourself out there! eZnet CRM is a Customer Relationship Management tool that makes it easier to stay afloat with the rapidly changing trends and holiday festivities.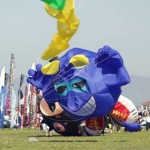 Did you know that today is the official National Chocolate Covered Raisin Day? Why on earth would you? Unless you are addicted to the flavorful treats, or you simply like collecting neat and quirky tidbits, such small holidays tend to go unnoticed.
Consider this!
Last week gave us International Women's Day (IWD) and St. Patrick's Day wrapped up in green bows and women empowerment messages. Many, never having heard of International Women's Day, already had plans to celebrate the lives of our mothers, daughters, sisters and wives. Intrigued by the spread of social media and the Web 2.0 attention that 2016 IWD generated, it may have had its best year to date!
Capitalize on what your customers deem important and trend worthy! Using a cloud based CRM, keep track of what matters to which accounts and when the time comes, show them you care!
The more you know about the quirky niche days and behavior of those who love them, the easier it is to plan accordingly with fun facts, unique images or just some holiday humor!